AN ODE TO THE UNSUNG AUTHOR
"Books are my passion. They are a gateway into the past, a stepping stone into the future, a pinnacle of knowledge, a source of inspiration and an escape into the unknown. Reading is a chance to step outside yourself and experience the world. At 13, I read my first Nancy Drew mystery and have never looked back. My thirst for knowledge has led me to explore autobiographies and from the moment I opened my first Judith McNaught book I was hooked on romance. Authors are the unsung heroes. They teach, entertain and have a hand in shaping our minds and hearts. It takes courage to put yourself out there and share your heart with the world. For that reason I have a great deal of respect for the authors of the world. Thank you for inspiring the world." (Isha C., I Love Romance)
CHANCE OF ROMANCE (HAPPY ENDINGS BOOK CLUB) BY KYLIE GILMORE
Release Date: May 22, 2018
SYNOPSIS
When relationship counselor Sabrina Clarke gets a wedding invitation from the jerk who left her a jilted bride, she writes a scathing article on commitment-phobes that catapults her practice into the spotlight. But the publicity leads to unwelcome attention from a competitor who slams Sabrina for being single.And, hello, stupid mistakes!Sabrina panics in the middle of an interview and claims she's in a relationship with the friend she secretly lusts for—Logan Campbell.
Steamed is an understatement when Logan's long-distance relationship is derailed the moment Sabrina announces they're a couple on TV. Way to throw him under the bus! The pressure's on as Logan heads to California to repair his shaky relationship and navigate investor meetings for his tech company.
Sabrina knows she's got to undo the damage, but when she meets the rotten cheating apple of Logan's eye, she knows there's only one thing for her to do…make another stupid mistake.
BUY LINKS
Amazon Amazon CA Amazon UK B & N IBooks Kobo
REVIEW: CHANCE OF ROMANCE (HAPPY ENDINGS BOOK CLUB) BY KYLIE GILMORE
Chance of Romance by Kylie Gilmore

My rating: 5 of 5 stars


Sabrina Clarke prides herself on being level headed. She has a thriving career and a group of great friends, but one lapse in judgement sends her stable world spinning out of control and her scrambling to save face. Which only makes the situation worst. Enter Logan Campbell, friend and star of her every fantasy. Logan didn't expect to be drawn into the crazy drama that has become his life and he's far from happy about it. Just when it seems life can't get any crazier, emotions start to get in the way. Can a long standing friendship survive the spotlight's glare? Chance of Romance is classic Gilmore. A wildly, zany good time with tons of heart and humor thrown in for good measure. Entertainment at it's best.



View all my reviews
ONLY A MILLIONAIRE (THE SINCLAIRS) BY J.S. SCOTT
Release Date: April 24, 2018
SYNOPSIS
From New York Times bestselling author J.S. Scott comes the final book in her captivating Wall Street Journal bestselling series…

It has been a year since Brooke escaped to the lovely coastal community of Amesport, Maine, where no one knows her real name or what she's been through. Now she's finally heading back home to California. That means saying goodbye to Liam Sullivan, her millionaire blond god of a boss who's fulfilled every one of Brooke's fantasies. If only in her dreams…

Liam has his fantasies, too—and he's not letting Brooke go. When he confesses his feelings, it opens the door to an incendiary romance that's been a long time coming. So has Brooke's own confession: that the woman Liam is falling for has been living a lie.

But there's a secret about Brooke that even she doesn't know. When it's revealed, it'll put a whole new spin on her past, her future with Liam, the true meaning of family, and the rewards of following her heart.
BUY LINKS
Amazon Amazon CA Amazon UK Audible B & N Paperback
REVIEW: ONLY A MILLIONAIRE (THE SINCLAIRS) BY J.S. SCOTT
Only a Millionaire by J.S. Scott

My rating: 5 of 5 stars


Love is...J.S. Scott. She has a way with hearts. From the bruised and damaged to the hauntingly dangerous and the lonely wanderers, her tales of love are also beacons of hope. Love has many subtitles, but the big picture is love is unstoppable. Through the painful hits, the heartbreaking lows, the inspiring highs and the frustrating uh ohs, there is no outrunning it's power. The Sinclairs are living proof of this awe inspiring emotion. In a world of hard knocks, they've thrived and survived. It's heartbreaking to say goodbye, but Only A Millionaire is the sweetest swan song. A chance to revisit old friends, make new ones and be a fool for love all over again. New beginnings, happy endings and loving families are at the heart of another sensational romance. Readers enter with a heavy heart but always leave with a smile. The magic of J.S. Scott.





View all my reviews
LOVE WALKS IN (THE SHAUGHNESSY BROTHERS #2) BY SAMANTHA CHASE
Release Date: April 5, 2016
SYNOPSIS
Book #2 in New York Times and USA Today bestselling author Samantha Chase's dazzling new series:

The Shaughnessy Brothers are back

He lives by a schedule Aubrey Burke is on the run from an about-to-be-disastrous mistake when resort owner Hugh Shaughnessy catches her climbing through his office window. Until Aubrey tumbled into his life, Hugh had relied on work and discipline to safeguard a heart damaged by family tragedy. Now his careful world will never be the same.

She lives for the moment Hugh's approach to life and love is the opposite of Aubrey's, but she soon finds herself falling hard for the handsome hotel mogul. There's a darker reason behind her "live for today" attitude than Hugh could possibly know, but for the first time Aubrey dares to hope this man's love might make it worth taking a chance on the future.
BUY LINKS
Amazon B & N Google Play Books IBooks

REVIEW: LOVE WALKS IN (THE SHAUGHNESSY BROTHERS #2) BY SAMANTHA CHASE
Love Walks In by Samantha Chase

My rating: 4 of 5 stars


Every so often a story comes along that makes a reader stop and take notice. It's never one specific aspect for me but the combined product that has a profound affect. Love Walks In by Samantha Chase is one of those reads. Thank you Samantha Chase for writing such a thought provoking story. Sourcebooks for publishing it and NetGalley for approving my request.


This story was a hard read for me. Beautifully written with characters that any reader can picture and love. What broke me in two was the heartbreaking circumstances that left such a lasting footprint on the lives of such young vital people. Aubrey lost her dream, her family and the way she felt about herself in one instant. Hugh lost his center and closed his heart. There was a positive with Aubrey and Hugh's story they learned not to take life for granted. That is a lesson we all need to remember. A powerful story...but then again from Samantha Chase, I'd expect nothing less.



View all my reviews
THRILL OF LOVE (LOVE IN BLOOM: THE BRADENS AT PEACEFUL HARBOR) BY MELISSA FOSTER
Release Date: October 4, 2017
SYNOPSIS
The Bradens are a series of sexy stand-alone romances. These hot contemporary romance novels feature alpha male heroes and sexy, empowered women. They're flawed, funny, passionate, and relatable to readers who enjoy new adult romance, contemporary romance, and women's fiction.

Fall in love with Ty Braden, a world-renowned mountain climber and nature photographer. He's about to take on his toughest assignment yet--winning the heart of the one that got away.

Do you believe in fate?

World-renowned mountain climber and nature photographer Ty Braden never believed in second dates, much less heart-pounding, steal-his-breath love. But that was before a trip to Saint-Luc, where he met funny, strong, and entrancingly beautiful Aiyla Bell, a ski instructor and fellow photographer whose hopes and dreams, and love of the outdoors, aligned perfectly with his—and whose kisses alone turned him inside out.

After spending five magical days and four sweet, soulful nights falling in love, Aiyla couldn't imagine a day without Ty. But when he asked her to go with him on his next assignment, his reputation for having women at his beck and call stopped her from upending the life she'd worked so hard to create.

Months later fate steps in when a chance encounter brings Ty and Aiyla together for a five-day wilderness event held in the Colorado Mountains. Their deep, passionate connection is stronger than ever, and Ty is bound and determined not to lose her again. But when tragedy strikes and their worlds are turned upside down, their love faces the truest test of all.
BUY LINKS
Amazon B & N Google Play Books IBooks Kobo
REVIEW: THRILL OF LOVE (LOVE IN BLOOM: THE BRADENS AT PEACEFUL HARBOR) BY MELISSA FOSTER
Thrill of Love by Melissa Foster

My rating: 4 of 5 stars


Love is an uphill battle and this couple had to deal with more than most. Thrill of Love is a triumphant journey of pain that is at times heartwrenching but always inspiring. Ty and Aiyla will change the way you look at life, love and hope. Kleenex is a must.




View all my reviews
CHASING CHRISTMAS EVE (HEARTBREAKER BAY) BY JILL SHALVIS
Release Date: September 26, 2017
SYNOPSIS
Meet cute...

Run for the hills—temporarily. That's Colbie Albright's plan when she flees New York for San Francisco. Wrangling her crazy family by day and writing a bestselling YA fantasy series by night has taken its toll. In short, Colbie's so over it that she's under it. She's also under the waters of a historic San Francisco fountain within an hour of arrival. Fortunately, the guy who fishes Colbie out has her looking forward to Christmas among strangers. But she's pretty sure Spencer Baldwin won't be a stranger for long.

Make merry...

Spence's commitment to hiding from the Ghosts of Relationships Past means he doesn't have to worry about the powerful—okay, crazy hot chemistry—he's got with Colbie. Just because she can laugh at anything, especially herself... just because she's gorgeous and a great listener just because she gets Spence immediately doesn't mean he won't be able to let Colbie go. Does it?

and hope for a miracle.

Now the clock's ticking for Colbie and Spence: Two weeks to cut loose. Two weeks to fall hard. Two weeks to figure out how to make this Christmas last a lifetime.
BUY LINKS
Amazon Avon B & N Google Play Books IBooks Kobo
REVIEW: CHASING CHRISTMAS EVE (HEARTBREAKER BAY) BY JILL SHALVIS
Chasing Christmas Eve by Jill Shalvis

My rating: 5 of 5 stars


Chasing Christmas Eve (Heartbreaker Bay) by Jill Shalvis
Jill Shalvis is well versed at turning a frown into a much needed smile. Chasing Christmas Eve delivers some early holiday cheer and bit of soul deep nostalgia. What does a wannabe writer and a seriously single minded, but no less adorable inventor have in common? The ability to make a reader laugh and cry in this temptingly sweet and inspiring Christmas carol. Pleasure is a certainty with this fun tale.



View all my reviews
THE DUKE OF DANGER (THE UNTOUCHABLES) BY DARCY BURKE
Release Date: September 26, 2017
SYNOPSIS
After killing his opponent in a duel, Lionel Maitland, Marquess of Axbridge, is known as the Duke of Danger. Tortured by guilt, he shields himself with a devil-may-care attitude. However, when he kills another man in another duel, he's beyond redemption, even though it wasn't his fault. He refuses to smear a dead man's name, especially when he's left behind a blameless widow who doesn't deserve an even bigger scandal.

Widowed and destitute, Lady Emmaline Townsend must marry the man of her parents' choosing or beg unsympathetic relatives for support. The only way out is to ask for help from the one man she's sworn to hate, the man who owes her anything she asks, the man who killed her husband. They strike a devil's bargain in which passion simmers just beneath the surface. But her dead husband's transgressions come back to haunt them and threaten their chance at love.

BUY LINKS
REVIEW: THE DUKE OF DANGER (THE UNTOUCHABLES) BY DARCY BURKE


The Duke of Danger by Darcy Burke

My rating: 5 of 5 stars


His reputation precedes him, but it's his heart that tortures him. Will it lead to his undoing or become his saving grace? One moment changed a man's life. One choice set in motion a chain of events that connected the lives of three people forever. Out of greed, guilt and violence comes a romance as passionate as it is heartbreaking. Lionel and Emmaline are unwitting pawns in an ugly conspiracy set in motion by a dangerous man. When the tide turns in their favor, will they survive the revelations it brings with it? Duke of Danger is an exciting twist of fate romance. It appeals to the romantic while feeding a need for adventure and seducing with passion. A big story in a tiny package.



View all my reviews
HEAD OVER HEELS (SOMETHING NEW) BY JENNIFER DAWSON
Release Date: September 26, 2017
SYNOPSIS
Country and city, strapping and petite—these new neighbors have literally nothing in common. Are the fireworks crackling between them pure irritation—or something a whole lot hotter?

With her professional reputation in tatters—and her boss in jail—Sophie Kincaid has no choice but to move to small-town Revival, Illinois, until the dust settles, where her best friends have arranged a job and a house for her. For six months, she's pretty sure she can handle anything—even her new landlord and neighbor, Ryder Moore. A magnetic 6'4" deputy sheriff, Ryder's good looks and habit of flirting with intent to seduce are an infuriating distraction—and, to Sophie's alarm, an undeniable temptation.

Ryder knows Sophie's type—entitled city girl—and it's not one of his favorites. Add in her snarky sass and her propensity for trouble and she's not exactly his ideal tenant. But something about the curvy little blonde fires Ryder's imagination, not to mention his desire. Soon enough their verbal sparring seems like a prelude to something much more physical—and far more pleasurable. Is love right around the corner—or just right next door?
BUY LINKS
Amazon B & N Google Play Books IBooks Kobo
REVIEW: HEAD OVER HEELS (SOMETHING NEW) BY JENNIFER DAWSON
Head Over Heels by Jennifer Dawson

My rating: 4 of 5 stars


Ms. Dawson has a talent more magnetic than seduction. Her knack to find humor in moments that are not always humorous is why I keep coming back for more. Within the pages of her tempting novels are morsels of optimism that touch the heart and characters that set hormones raging. Head over Heels is an alluring opposites attract tale of intriguing romance and emotional upheaval. Ryder and Sophie can bring out the worst in each other, but that thunder is morphing into something neither thought possible. LOVE! Jennifer Dawson keeps readers guessing with addictive and entertaining tales of romance.



View all my reviews
FIGHTING IRISH (THE SUMMERHAVEN TRIO) BY KATY REGNERY
Release Date: February 26, 2018
SYNOPSIS
Rory Haven and Brittany Manion knew one another as children...

...but it's been a long time since their childhood summers at Summerhaven.

The Havens weren't the children who attended exclusive Summerhaven Camp in Center Sandwich, New Hampshire. They were the children of the owners, expected to "pull their weight" and absolutely forbidden to fraternize with the paying guests. But that didn't keep Rory from having a quiet, unrequited crush on gorgeous, popular, insanely-rich, Brittany Manion for three tortuous summers.

When all-grown-up, recently-engaged Brittany books the off-season summer camp for her upcoming spring wedding, she immediately recognizes Rory as the scorching-hot boy who wouldn't give her the time of day. Meanwhile Rory, who senses that Brittany's nuptials are less about Mr. Right and more about Mr. Right Now, launches the fight of his life to win the heart of the girl he's always wanted.
BUY LINKS
Amazon B & N Google Play Books IBooks Kobo
REVIEW: FIGHTING IRISH (THE SUMMERHAVEN TRIO) BY KATY REGNERY
Fighting Irish by Katy Regnery

My rating: 5 of 5 stars


The spirit of the Irish meets the allure of romance. Ms. Regnery takes us beyond the borders of social class in a tale as old as time, but no less breathtaking. Rory and Brittany come from two different worlds. The haves and the have nots. When you live your life based on labels it's easy to lose sight of who you are. Money doesn't buy happiness. The grass is not always greener on the other side of the fence. As children Rory and Brittany had little choice in how they lived their lives. Will the maturity of adulthood give them courage to follow their heart's desire? In situations like this I always root for the underdog. Katy Regnery made one underdog out of two people. Fighting Irish captured my heart at hello, which made it hard to have to say goodbye.





View all my reviews
SMILING IRISH (SUMMERHAVEN TRIO) BY KATY REGNERY
Release Date: April 3, 2018
SYNOPSIS
Tierney Haven and Burr O'Leary come from completely different worlds…

…but there's a reason they say "opposites attract."

Bookish Tierney Haven has always preferred places to people, and she especially loves the peace and quiet of Moonstone Manor, an estate museum located in the White Mountains of New Hampshire, where she is head docent, chief historian and live-in caretaker. The very last thing she expects to find on the doorstep at midnight is bruised and bloodied stranger, Burr O'Leary, in desperate need of her help.

Against her better judgement and at the risk of her brothers' wrath, Tierney offers Burr sanctuary at Moonstone Manor, and nurses him back to health, surprised to discover that the dashing, enigmatic stranger loves the history and peace of Moonstone as much as she. But Burr has a dark history, and those who hurt him will stop at nothing to eliminate him...placing Tierney in grave danger until he is well enough to find them first.
BUY LINKS
Amazon B & N Google Play Books IBooks Kobo
REVIEW: SMILING IRISH (SUMMERHAVEN TRIO) BY KATY REGNERY
Smiling Irish by Katy Regnery

My rating: 5 of 5 stars


Smiling Irish goes in a direction, not many Regnery novels dare to tread. From the promise of romance to the shadows of danger, Tierney and Burr take a detour into darkness, before they find their way back into the light. Tierney finds out how brave she can be, when she risks everything to help a stranger in need. The mystery of Burr takes her on an adventure she never saw coming, but strengthens her in ways she could never have imagined. Suspense, romance and adventure lead to a one of kind thrill ride.





View all my reviews
BAD TO THE BONE (THE DOGFATHER) BY ROXANNE ST. CLAIRE
Release Date: January 26, 2018
SYNOPSIS
Trace Bancroft has been in prison for fourteen years, paying for a mistake that cost a man his life. Now released, Trace heads back to Bitter Bark with his mutt, Meatball, and runs into Daniel Kilcannon, who offers to provide some medical care for the dog. Trace knows that would mean seeing Molly Kilcannon, a girl who shared one crazy night with him before his life took a turn for the worst. But when Meatball's illness intensifies, Trace has no choice. He has to face Molly again and pray she'll save his dog, no matter what their history.

When Trace Bancroft arrives at Waterford Farm with a critically ill dog, Molly Kilcannon's entire world is rocked to the core. Firmly believing Trace died in a bar fight years ago, Molly never told anyone that the bad boy of Bitter Bark was the father of Prudence Kilcannon, her very good thirteen-year-old daughter. But Molly has promised to tell Pru the truth about her conception, and now that truth is a living, breathing ex-con whose very existence could change everything, including a precious mother-daughter relationship.

It doesn't take long for Molly to realize there's more to this sexy man than his dark past and tattooed arms. And while the realization that he's a father is the best thing to ever happen to him, Trace doubts anything could make him worthy of Pru or her spirited veterinarian mother. As they nurse Meatball back to health and grow ever closer, Trace and Molly have to decide when and how to tell Pru the truth. But will the secret that binds their hearts be the very thing that breaks them apart?
BUY LINKS
Amazon B & N Google Play Books IBooks Kobo
REVIEW: BAD TO THE BONE (THE DOGFATHER) BY ROXANNE ST. CLAIRE
Bad to the Bone by Roxanne St. Claire

My rating: 5 of 5 stars


When life hands you a curve ball, you step up to the plate and come out swinging. Trace and Molly had to learn the hardest of lessons in the most heartbreaking of ways. One night changed the course of two lives, can the love of a special dog, be the olive branch they need to reconcile? Bad to the Bone is a coming of age tale. Molly and Trace's road is littered with life - changing choices, heartbreaking mistakes and untold blessings that set the stage for a second chance. Ms. St. Claire highlights a lesson that is profound with a romance that is prolific and a love that is awe-inspiring.



View all my reviews
DIAMONDS AND DIRT ROADS (BILLIONAIRES IN BLUE JEANS) BY ERIN NICHOLAS
Release Date: January 26, 2018
SYNOPSIS
A pretend relationship…within a pretend relationship.

Attorney Evan Stone knows every crazy stipulation in billionaire Rudy Carmichael's will. After all, he wrote it. And he's determined to make sure each one is fully met by Rudy's triplet daughters. Even if that means dating the workaholic CEO, Ava. Or pretending to at least. And even if it means resisting the so-right-for-him-she's-totally-wrong party girl, Cori.

Cori's only got three things on her to do list from her dad:
• Move to Bliss, Kansas.
• Run his pie shop with her sisters for a year.
• No dating. For six months.

But stepping in for her sister when it's clear that Ava and Evan aren't fooling anyone with their "romance" isn't really dating. And falling for her sister's pretend boyfriend while pretending to be her sister…well, that's ridiculous. No matter how real things feel whenever she and Evan are together.
BUY LINKS
Amazon B & N Google Play Books IBooks Kobo
REVIEW: DIAMONDS AND DIRT ROADS (BILLIONAIRES IN BLUE JEANS) BY ERIN NICHOLAS
Diamonds and Dirt Roads by Erin Nicholas

My rating: 5 of 5 stars


Life has a way of throwing curve balls. Ava, Brynn and Cori have just landed in the middle of one. Death has a way of being the ultimate wake up call. For billionaire Rudy, his call came a tad too late. Or did it? Diamonds and Dirt Roads begins a father's love letter to his beautiful little girls who have become fierce and lost young women. With the help of a to do list, a father guides the girls he never took the time to know, become the women they are meant to be. In book one Cori gets her time to shine. Misunderstood and brushed aside Cori is about to show the world she's more than just the party girl, she's thought to be. Erin Nicholas can always be counted on to pour on the charm with hypnotizing stories of heartache, humor and healing. You can never stop at just one.





View all my reviews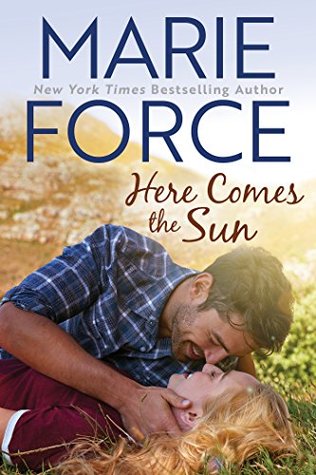 HERE COMES THE SUN (BUTLER, VERMONT) BY MARIE FORCE
Release Date: January 23, 2018
SYNOPSIS
Wade Abbott is one and done.

One look, one conversation, one weekend, and he knows who he wants.

Except, Mia Simpson is not free to return his affection. In fact, he suspects she's in an abusive marriage, but she never confirms that, and he has no choice but to mind his own business where she's concerned.

Two years after they first met and a year after he last heard from her, Mia shows up half-frozen, bruised and beaten on his doorstep, needing something only Wade can provide.

He's determined to make it work, no matter the cost. Grab the latest in a series you will fall in love with!

Reading Order for Green Mountain/Butler, Vermont Series
Green Mountain Series

Book 1: All You Need Is Love (Will & Cameron)
Book 2: I Want to Hold Your Hand (Hannah & Nolan)
Book 3: I Saw Her Standing There (Colton & Lucy)
Book 4: And I Love Her (Hunter & Megan)
Novella: You'll Be Mine (Will & Cameron's Wedding)
Book 5: It's Only Love (Ella & Gavin)
Book 6: Ain't She Sweet (Charley & Tyler)

Butler, Vermont Series

Book 1: Every Little Thing (Grayson & Emma)
Book 2: Can't Buy Me Love (Patrick & Mary)
Book 3: Here Comes the Sun (Wade & Mia)
BUY LINKS
Amazon B & N Google Play Books IBooks Kobo
REVIEW: HERE COMES THE SUN (BUTLER, VERMONT) BY MARIE FORCE
Here Comes the Sun by Marie Force

My rating: 4 of 5 stars


Marie Force has a gift for taking the complications of real life and creating stories of inspirational optimism. Here Comes the Sun is a story that blends moments of courage with high octane emotion and the sweetest, yet almost tragic romance. For Mia and Wade love brings surprising twists. Finding a soul mate can either complete your heart or break it into. Is it worth the risk? A stunningly addictive journey.



View all my reviews
THE SHEIKH'S STUBBORN ASSISTANT (THE SHARIF SHEIKHS) BY LESLIE NORTH
Release Date: January 14, 2018
SYNOPSIS
American college grad Kadija is as ambitious as she is creative, so when she learns of a friend's brother who owns an art gallery in Dubai, she leaps at the chance to jumpstart her career in the luxurious city. But her dream job quickly becomes a nightmare when she discovers her new boss is as unpleasant as he is handsome. Khalid Sharif may make her pulse race but not even his dark mystique, lithe muscles and ridiculous wealth are enough to make up for his rudeness. Kadi won't back down though, and she won't quit until Khalid realizes exactly what she has to offer.

Some say Sheikh Khalid Sharif has more love for art than for people, but he never concerns himself with the opinions of others. He's determined to expand his gallery into one of Dubai's greatest museums and nothing will get in his way—not even his fire-haired new gallery assistant. Khalid knew it was a mistake to hire the Western woman—the determination in her amber green eyes is a distraction, and her striking beauty practically makes his blood boil. Despite this, Khalid refuses to let Kadija alter his course.

As Kadija and Khalid continue to clash, their attraction simmers just beneath the surface. But is it enough to melt Khalid's icy exterior or will Kadija be left out in the cold?
BUY LINKS
REVIEW: THE SHEIKH'S STUBBORN ASSISTANT (THE SHARIF SHEIKHS) BY LESLIE NORTH
The Sheikh's Stubborn Assistant by Leslie North

My rating: 5 of 5 stars


A beautiful stranger looking to make her way in a foreign land. An aloof Sheikh that is as alluring as he is demanding. Two dominating personalities are headed for a fiery showdown in The Sheikh's Stubborn Assistant. Kadija is a beauty with exotic looks and a boatload of ambition. She carries a chip on her shoulder and confidence that will put any man on blast. Where as Kadija puts her emotions on full display, Khalid keeps his buried deep. Control is a trait he prides himself on. Until a firecracker with a smart mouth and a sexy body starts chiseling at his inner peace and leaving her mark on his heart. Strength is their greatest asset, but pride their biggest weakness. From heated battles and sensual entanglements to complicated people and saucy dialogue, Ms. North has created a romance as wild as the arid landscape that encompasses her characters .



View all my reviews
ALMOST PARADISE (ALMOST) BY CHRISTIE RIDGWAY
Release Date: January 16, 2018
Return to beautiful Crescent Cove in the fourth installment in this sexy, tender series…

Photojournalist and die-hard wanderer Gage Lowell plans a little R & R in Crescent Cove, the place of idyllic childhood summers. Beach House No. 9 seems like a great place to relax after his latest harrowing adventure and he plans to surprise old friend and current pen pal, Skye Alexander, who manages the beachside properties. Though the last time they'd met in person they'd been kids, her communications over the years have kept him in touch…and sometimes saved him from his dark demons. But upon arrival, Skye doesn't seem all that happy to make his re-acquaintance…

Skye knows it's nuts not to be eager to spend time with the hard-bodied, ultra-sexy Gage. But it's clear he sees her as just a friend and she might be thinking of him in a little more…uh, intimate terms. And then there's the subject of secrets. Clearly he's holding one back and she has them of her own. But the way he smiles at her…then the way he kisses her…can she open herself up to him in order to discover just how close to Paradise the two of them might come?

Get the whole series!

Almost Wonderful
Almost Always
Almost Everything
Almost Paradise

REVIEW: ALMOST PARADISE (ALMOST) BY CHRISTIE RIDGWAY
Almost Paradise by Christie Ridgway

My rating: 5 of 5 stars


If wishes were rainbows, they'd turn into fireworks and light up the sky. Gage and Skye could use a little of that fairy dust. When did simple become so complicated? Perhaps when life got in the way. Almost Paradise is about rebuilding faith in times of hopelessness and finding happily ever after in the most surprising of places. Christie Ridgway knows how to claim a heart while keeping it close for safe keeping.



View all my reviews
SIDELINED BY MARQUITA VALENTINE
Release Date: January 23, 2018
SYNOPSIS
A new funny, flirty, and oh so sexy sports romance from NYT and USA Today Bestselling Author Marquita Valentine.

It was supposed to be the happiest time of my life.
And it was, until my husband left me.
On our honeymoon.
For the wedding planner.

Now I all I want to do is get over the humiliation with the one man I shouldn't.
Except he's avoiding me at all costs.

But I'm not going to let Aiden McHugh get away. He might be the hottest quarterback in the NFL and my older brother's best friend, but he doesn't intimidate me. He promised to help me and I'm holding him it… even if it means I have to convince him one seduction at a time.

Until the seduced becomes the seducer.
I no longer want to get over my ex; I just want Aiden.
BUY LINKS
Amazon B & N Google Play Books IBooks Kobo
REVIEW: SIDELINED BY MARQUITA VALENTINE
Sidelined by Marquita Valentine

My rating: 5 of 5 stars


Love has a way of knocking you flat before it lifts you up. Marquita Valentine has an innate talent for merging the good with the bad and keeping you laughing as she's breaking your heart. Sidelined is one woman's quest to heal her broken heart in the most wicked way possible. He helped break her heart, perhaps he can help put it back together again. Aiden and Layton can be each other's worst nightmares, but behind the bickering, the frustration and the mistrust, there is a deep love. Sidelined is a little slice of heaven presented in a temptingly, heartwarming package.



View all my reviews
DEEP INSIDE (GOING DEEP) BY VIRNA DEPAUL
Release Date: January 23, 2018
SYNOPSIS
Ruby O'Brien, NFL publicist extraordinaire, lives her life by three simple rules:

#1 - Never date a client.
#2 - Never sleep with a client.
#3 - Never fall in love with a client.

The problem is, she never counted on Alec LeBrun.

Alec, the cocky and talented tight end of the Savannah Bootleggers, repeatedly asks Ruby for a date, and no one's more shocked than Ruby when she finally says yes. Less than twenty four hours later, however, he's engaged to someone else. Lesson learned. Two months later, Alec's single again, acting like a publicity nightmare and requiring up-close supervision. Now Ruby has to help Alec fix his bad boy reputation, even as she protects her heart.

Alec watched Ruby from afar for months, long before circumstances got him engaged to his lying ex. Now he's free to pursue the only woman he's ever truly wanted. Ruby's smart, gorgeous, and super-professional, and he wants her with a hunger he's never experienced before. Too bad Ruby thinks he's still pining for another woman. Now he has to prove her wrong. Jeopardizing their careers isn't part of the plan, but he also refuses to play by her rules—not when doing so means losing the woman he loves.

Can Alex convince Ruby that, sometimes, scoring in love means risking it all? And will Ruby accept that she's not second best, but the only woman Alec wants? For a lifetime.
BUY LINKS
Amazon B & N Google Play Books IBooks Kobo
REVIEW: DEEP INSIDE (GOING DEEP) BY VIRNA DEPAUL
Deep Inside by Virna DePaul

My rating: 5 of 5 stars


Harmless fun leads to risky business as Alex and Ruby break all the rules of love. Deep Inside is as smart as it is sexy. Ruby has her head on straight and her heart locked away, until temptation steps up to the line in the form of a smart alecky playboy with the best of intentions, but a knack for finding himself in sticky situations. Whether on the field or off the clock and dealing with the real world, Ms. DePaul keeps readers guessing and hearts racing as she heads right into a touchdown.



View all my reviews
TEMPT ME (BACHELOR BAD BOYS) BY CARLY PHILLIPS
Release Date: January 16, 2018
SYNOPSIS
Bodyguard Bad Boys… Sexy, hot and oh so protective!

Burned by an ex with a wandering eye, Austin Rhodes has sworn off women. His sole focus is his young daughter - and despite his good intentions, the little girl's live-in nanny. He hired Mia Atwood to care for his child but he finds himself lusting after her instead. Keeping his distance isn't easy but he's determined to be a gentleman. Until Mia's past comes back to haunt her and she's in need of Austin's brand of protection. Suddenly she's his in every sense of the word — and he'll do whatever it takes to shield the woman who tempts him beyond reason.
REVIEW: TEMPT ME (BACHELOR BAD BOYS) BY CARLY PHILLIPS
Tempt Me by Carly Phillips

My rating: 5 of 5 stars


Amidst shady exes, dangerous pasts and seductive temptations, love blooms. Tempt Me never walks a straight line. Mia and Austin are a maze searching for a way out. Among the twists is a beautiful little girl, an unwanted attraction and the forces that can rip everything apart. Carly Phillips took a hard road to love, but the bruises to the heart deliver the ultimate payoff in the end. Tempt Me proves that sometimes the sweetest hello can be the hardest goodbye.



View all my reviews
CUPID'S BOW: THE THIRD GENERATION COLLECTION 1-5 BY MELISSA STORM
Release Date: January 19, 2018
SYNOPSIS
Because love has a funny way of finding us when we least expect it…

Three brothers and their two cousins learn that love has a way of finding you when you least expect it. From rescue dogs to avalanches and every possible scenario in between, the one thing that doesn't change is how hard each is willing to fight to secure a happily ever after.

This special boxed collection includes five full novellas—Somebody Like You, You Belong With Me, She Will Be Loved, What Makes You Beautiful, and I'll Be Home for Christmas—each with a charming, funny story inside.

So what are you waiting for? Lose yourself in this sweet, romantic reading addiction--get your copy of Cupid's Bow: The Third Generation Collection today!
REVIEW: CUPID'S BOW: THE THIRD GENERATION COLLECTION 1-5 BY MELISSA STORM
Cupid's Bow: The Third Generation Collection, Books 1-5 by Melissa Storm

My rating: 5 of 5 stars


The importance of family, the endurance of faith and the ability to hope means nothing without having the courage to love. Hard to believe that a simply four letter word can have a powerful impact on the way people live their lives. Ms. Storm uses her writing to communicate to the heart and her versatility is abundantly clear in the characters she chooses to create.


Somebody Like You delivers a smart diatribe of dialogue and that emotional connection that Ms. Storm's characters are known for, to create a tale that is to die for. Every story is a new beginning and beautiful present to the world of literature.


The most beautiful love letter ever is found within the pages of What Makes You Beautiful. Melissa Storm writes stories in the same way she expects people to receive them. With an open heart, an open mind and a healing spirit.



View all my reviews
A BILLIONAIRE FOR LEXI: HOLIDAY NOVELLA (THE BARRINGTON BILLIONAIRES) BY RUTH CARDELLO, JEANNETTE WINTERS AND DANIELLE STEWART
Release Date: November 8, 2016
SYNOPSIS
A Holiday Barrington Billionaire Novella by NYTs and USA Today Bestselling Author Ruth Cardello: A Billionaire for Lexi

PLUS two bonus synchronized novellas: Just in Thyme by Jeannette Winters and Midnight on the Slopes by Danielle Stewart

What is a synchronized novella? Love seeing your favorite characters show up in other stories? One world. Three authors. Character cross-over. Binge reading at its best.
Each novella can be enjoyed individually but reading them together weaves an exciting and unique experience.


A Billionaire for Lexi by Ruth Cardello

Clay Landon has never taken himself or his life of privilege seriously. He has spent his life going where he wanted, when he wanted, and keeping his relationships as casual and open as his lifestyle. It's a pretty damn good life until he meets Lexi Chambers, an equally free spirit who is completely unimpressed by him or his wealth.

Having her becomes his obsession.

Lexi Chambers knows how to get into trouble and does so with a skill acquired by doing it a shit–Let's just say a lot. Her sister, Willa, recently married into the wealthy Barrington family and Lexi is trying to stay on her best behavior.

One too-sexy-for-his-own-good, Clay, will test her resolve.

He'll make her laugh and push her to, once again, believe in possibilities.

Just in Thyme by Jeannette Winters

World-renowned chef, Vincent Moretti, could have anyone, anything, anytime. Social events had a single agenda—build his business, which was why he couldn't refuse the last-minute invite to the New Year's charity event. When he learned his investors wouldn't be there, he was angry he'd wasted his valuable time.
Adventurous and loyal Renita Gallo had chosen to stay in Stowe, Vermont for one reason—her father. She wanted to be a teacher. He wanted her to follow in his footsteps and become a chef. When her father became ill and couldn't cater the very important Barrington event at the Vermont resort, she was forced into a role she wasn't prepared for, and into the presence of the most arrogant man she'd ever met.
Renita was confounding, a woman who challenged Vincent, a woman so enchanting he couldn't resist. Wouldn't resist. She was also determined to ignore the allure of the devastatingly handsome Chef Moretti.
Vincent ignited such passion within her that shook her steadfast sense of responsibility.
Thrown together during a snow storm, more than food will be cooking in the kitchen.

Midnight on the Slopes by Danielle Stewart

Nolan Saint-Jane is a big enough person to pretend he's happy his sister Libby has married a billionaire oilman. She deserves the best but the sudden change has taken the last piece of family from him. Having spent Christmas alone, brooding Nolan is determined that New Year's Eve will be different.

Holly McNamara travels light. She can't be held down by anything when it's time to run again. New Year's Eve is the perfect time to make a break for it and a chance meeting with a stranger in a coffee shop gives her the opportunity she needs.

When the snow starts to fall, the passion erupts and the truth comes out, Nolan and Holly will have to decide if the new year holds hope for the new life they both need.

If you enjoyed reading these intertwined novellas, you'll love our synchronized billionaire series. All the same fun, but with stand alone romances set in the same world with character cross over and plots that will have you laughing out loud, fanning your face, and staying up to see what happens next. We'd like to apologize ahead of time for the inevitable book hangovers, but with so many stories set in this world the cure is easy¬–read on!

Ruth Cardello
Always Mine
Stolen Kisses
Trade It All
A Billionaire for Lexi
Let It Burn

Jeannette Winters
One White Lie
Table for Two
You and Me Make Three
Just in Thyme
Virgin for the Fourth Time

Danielle Stewart
Fierce Love
Wild Eyes
Crazy Nights
Midnight on the Slopes
BUY LINKS
REVIEW: A BILLIONAIRE FOR LEXI: HOLIDAY NOVELLA (THE BARRINGTON BILLIONAIRES) BY RUTH CARDELLO, JEANNETTE WINTERS AND DANIELLE STEWART
A Billionaire For Lexi: Holiday Novella by Ruth Cardello

My rating: 5 of 5 stars


Home. That's the way I feel whenever I read a Ruth Cardello novel. Like I was meant to be right where I am. Jeannette Winters and Danielle Stewart continue that legacy of welcome with two beautiful stories of their own. With each new journey there is love, hope and a family connection.

A Billionaire for Lexi by Ruth Cardello - I've been a little in love with Clay since he gave a glimpse of his heart with Willa in Trade it All. Clearly he needed to open his heart and let love in. Lexi fought every step of the way but Mr. Landon was hard to resist.

Just in Thyme by Jeannette Winters, brings along the spice and dishes out a little temptation. Vincent and Renita, never knew what hit them.

Danielle Stewart brings on the tenderness with a hint of mystery and a heaping helping of heart in Midnight on the Slopes.

These stories are a tough act to follow but a sweet habit that may prove hard to break.



View all my reviews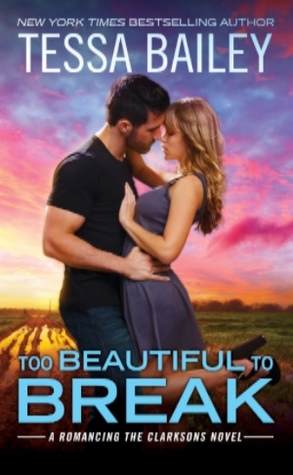 TOO BEAUTIFUL TO BREAK (ROMANCING THE CLARKSONS) BY TESSA BAILEY
Release Date: September 26, 2017
SYNOPSIS
A love of a lifetime . . .

Leaving Belmont Clarkson is the hardest thing Sage Alexander has ever done. From the moment they met, she knew Belmont was the one, and getting up close and personal with him on his family's epic road trip has taken her desire to a new, even hotter level. But there's no way she can go there---not without revealing secrets that could devastate them both.

Losing Sage is not an option. Belmont's heart is hers, has alwaysbeen hers. He knows she's hiding something from him, but nothing will stand in his way of telling her just how much she means to him. Finding her is easy---saving her from her past could cost him everything.

***

The Romancing the Clarksons series
Book 1 - Too Hot to Handle (Rita and Jasper)
Book 2 - Too Wild to Tame (Aaron and Grace)
Book 3 - Too Hard to Forget (Peggy and Elliott)
Book 4 - Too Beautiful to Break (Belmont and Sage)
BUY LINKS
Amazon B & N Google Play Books IBooks Kobo
REVIEW: TOO BEAUTIFUL TO BREAK (ROMANCING THE CLARKSONS) BY TESSA BAILEY
Too Beautiful to Break by Tessa Bailey

My rating: 4 of 5 stars


Too Beautiful to Break (Romancing the Clarksons) by Tessa Bailey
Reading Too Beautiful to Break, is like standing in the eye of a hurricane. The storm clouds alert to danger, but the thrill of the unknown outweighs the fear of what's to come. Belmont and Sage are a cocktail of danger from their co - dependent relationship, to their individual demons. Underneath the calm lies precarious revelations that could prove lethal to a friendship that goes beyond the boundaries of the norm. At times I felt like a voyeur as I traversed the carnage of this disturbingly complicated duet of hearts, but once you step into the maze there's no turning back. Your heart won't allow you to walk away.




View all my reviews
REVEAL ME (STEELE BROTHERS) BY JENNIFER PROBST
Release Date: September 26, 2017
SYNOPSIS
What's your secret desire for one perfect night?
Welcome to the mysterious FANTA-C agency where everything, and anything goes…
One Masquerade Ball.
One Chance to Reveal Secret Desires.
One Fiery Encounter.
One Shot at Love.
Are you ready to reveal all?
A Man Who Knows What He Wants…
Leonardo Sinclair never expects to fall for the fierce yet vulnerable woman he meets at his friend's masquerade party, or for her to disappear without a trace. When his cousins sign him up with the mysterious FANTA-C agency and he finds her back in his bed, this time Leo's not about to let her go. But can he convince her she's safe to reveal every hidden part of her soul before he loses her again?
A Woman Ready to Explore her Desires…
Scarlett Rose has never been tempted to explore her wilder side, but after years of being humiliated and emotionally abused by her ex, she's finally ready to embrace her true self. Safely hidden behind a mask, she attends a ball held in the famous Blasphemy club and meets a man who not only embraces, but demands her complete surrender. Once the mask is stripped away, will she be brave enough to trust him? Or will fear of reliving the past keep her from a whole new future?
BUY LINKS
REVIEW: REVEAL ME (STEELE BROTHERS) BY JENNIFER PROBST
Reveal Me by Jennifer Probst

My rating: 4 of 5 stars


If there is such a thing as being tastefully naughty, Ms. Probst sets about pushing the boundaries on that. Reveal Me shows a scandalous side to an author that is known for hinting at sex appeal while showcasing stories of tenderness, courage and second chances. Those qualities are prevalent in the saucy relationship that develops between Leo and Scarlett, just with a tempestuous edge at the core of their romance. The fantasy entrances as the romance devours. A sensual feast of delectability.



View all my reviews
RAIN DANCE (TULSA THUNDERBIRDS) BY CATHERINE GAYLE
Release Date: September 28, 2017
SYNOPSIS
He's in a drought. No rain. No goals. No women.
She has what it takes to quench his thirst.

Ethan Higgins, a defenseman for the Tulsa Thunderbirds, is in a rut. He hasn't scored a goal in ages, and he hasn't had a woman in his bed for even longer. The only thing in his favor is that he gets to spend time with his son when the T-Birds play at home on the weekends. Determined to be nothing like his abusive father, Ethan sets out to show his son how a real man behaves, and Natalie Turner gives him the perfect opportunity to do so.

Natalie has nowhere to turn when her boyfriend gets physical with her, this time in public—at least not until Ethan steps in to offer her a safe place to stay. Wary of trusting anyone, especially another hockey player, and even more so one as rough and tough as Ethan, Natalie attempts to resist the lure she feels toward the protective man. When Ethan's son does a Rain Dance, the skies open up. But will soaking their hardened and cracked hearts be enough to end the drought?
***Trigger Warning: contains graphic scenes depicting domestic and sexual abuse***
BUY LINKS
REVIEW: RAIN DANCE (TULSA THUNDERBIRDS) BY CATHERINE GAYLE
Rain Dance by Catherine Gayle

My rating: 4 of 5 stars


Rain Dance (Tulsa Thunderbirds) Catherine Gayle

She pushes hot buttons, tortures your heart and inspires devotion, Catherine Gayle is good at getting noticed. Just when it seems that your emotions cannot stand another blow, Rain Dance entrances your soul. Ethan is no hero, but he is a good man and an ever evolving parent. Natalie wants to be happy. She longs to be loved, yet her choices keep holding her back. Ethan and Natalie will leave you emotionally spent, but yearning for more. The baggage is heavy but the reward is worth the load. (4.5 stars)



View all my reviews
SUMMER LOVE PUPPY (HAVE A HART) BY RACHELLE AYALA
Release Date: September 29, 2017
SYNOPSIS
Grady Hart and Linx Colson have a past neither of them will admit to their families.

Linx hasn't forgiven Grady for forcing her to do something she regrets, and Grady distrusts her for lying and trying to entrap him.

Grady's back and he wants answers, while Linx holds him at bay, keeping him away from her dog and her heart.

What is Linx hiding, and what will Grady do when the woman he hates is the one he can't live without?

Note: the Have a Hart Series is sweet romance, so love scenes will not be offered. There will be a steamier version of this story in another book coming later. You can rest assured that no questionable parts will be shown in Summer Love Puppy.
BUY LINKS
REVIEW: SUMMER LOVE PUPPY (HAVE A HART) BY RACHELLE AYALA
Summer Love Puppy by Rachelle Ayala

My rating: 4 of 5 stars


There is no perfect story, only gifted writers. Ms. Ayala is an expert at forging a connection between readers and her cast of eclectically irresistible characters. Whether human or animal, they all bring something to the table. Life lessons, emotional moments or just a figurative hug to brighten up someone's day, it's stories like Summer Love Puppy that have kept me in love with reading for years. Linx and Grady have traveled a hard road in order to find a second chance. Will there be forgiveness and understanding at the end of the trek? The beginning of something special is just waiting to be explored. (4.5 stars)



View all my reviews
Original post: ishacoleman7.booklikes.com/post/1765897/love-laughter-and-happily-ever-after