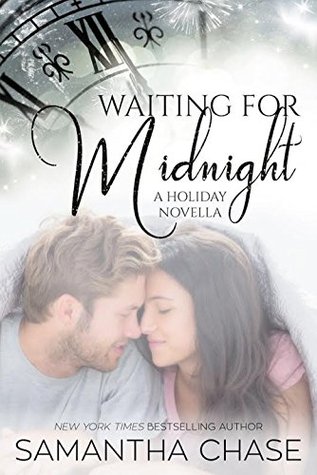 WAITING FOR MIDNIGHT BY SAMANTHA CHASE
Release Date
:
August 3, 2016
SYNOPSIS
Maddie's hoping for a little holiday magic with her sexy neighbor Noah...
For the last year, Maddie's been trying to get Noah's attention, but to no avail. Until a busted light bulb, a broken ladder and a concussion lend a hand. Now with the holidays right around the corner, she's hopeful that she'll finally get her wish to kiss her sexy neighbor as way to kick off the new year.
BUY LINKS
Amazon B & N Google Play Books IBooks Kobo
REVIEW
:
WAITING FOR MIDNIGHT BY SAMANTHA CHASE
Waiting for Midnight
by
Samantha Chase
My rating:
5 of 5 stars
A sprinkle of that magic to be carried all year round.
Waiting For Midnight
brings the romance, sentiment and heart in a short story that blends hope, dreams and fairy tale wishes to create a little piece of heaven. I had the pleasure of reading Ms. Chase's edition to the Christmas in the City anthology back in December. I loved it then, just as much as I do now.
View all my reviews
Original post:
ishacoleman7.booklikes.com/post/1444143/in-1-day-waiting-for-midnight-by-samantha-chase