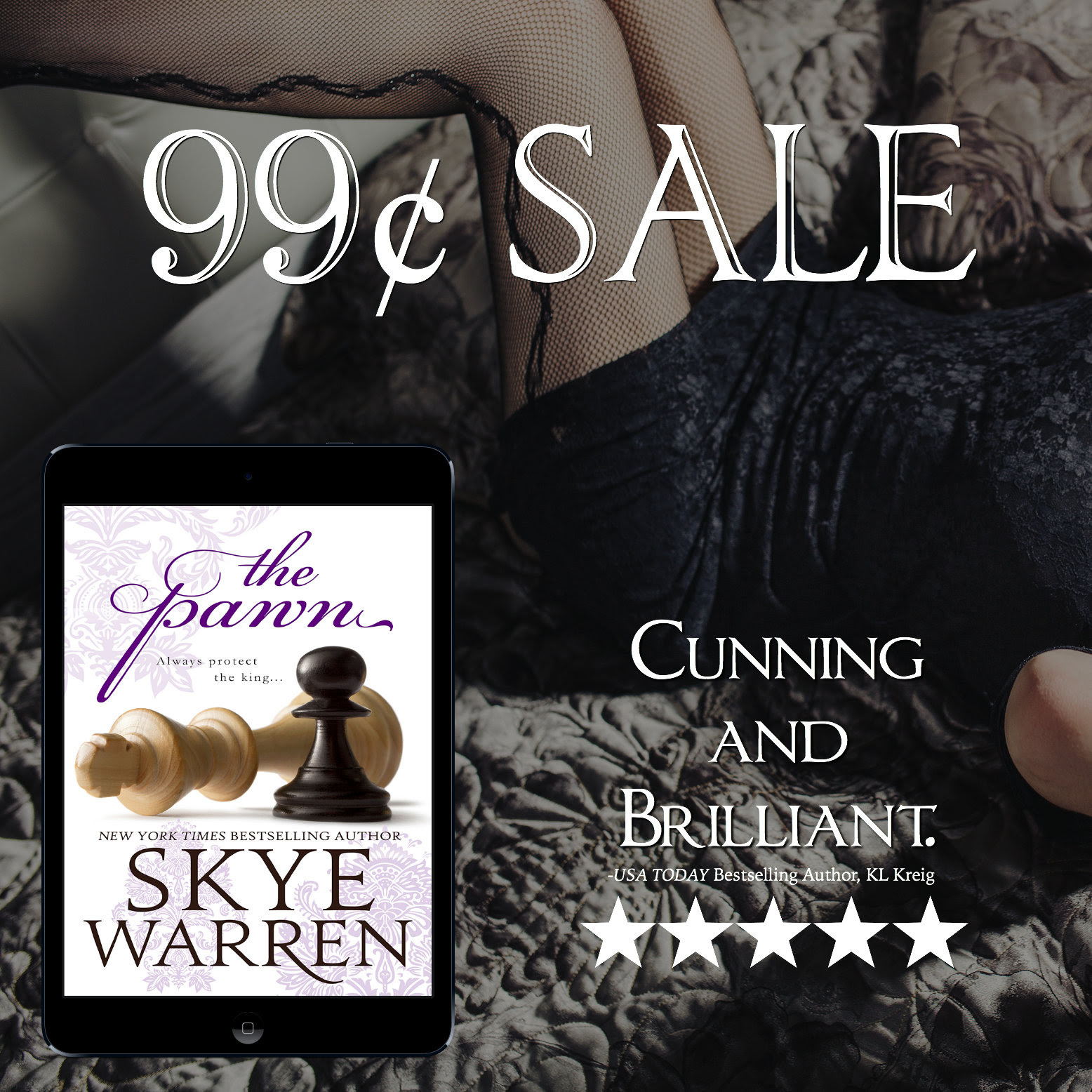 ★★★ EPIC ROMANCE - ONLY 99c!★★★
THE PAWN by Skye Warren is now only 99c!

"Positively sinful, and outrageously sexy! Emotions run high and readers will be left gasping." – New York Times bestselling author Lisa Renee Jones

BUY NOW:

❧ Amazon: http://amzn.to/2fF2vn6

❧ iBooks: http://apple.co/2ef7pt5

❧ Barnes & Noble: http://bit.ly/2dlJzNZ

❧ Kobo: http://bit.ly/2edcF1s


Blurb:

"Sinfully sexy and darkly beautiful, The Pawn will play games with your heart and leave you craving more!" - Laura Kaye, New York Times bestselling author

The price of survival...

Gabriel Miller swept into my life like a storm. He tore down my father with cold retribution, leaving him penniless in a hospital bed. I quit my private all-girl's college to take care of the only family I have left.

There's one way to save our house, one thing I have left of value.

My virginity.

A forbidden auction...

Gabriel appears at every turn. He seems to take pleasure in watching me fall. Other times he's the only kindness in a brutal underworld.

Except he's playing a deeper game than I know. Every move brings us together, every secret rips us apart. And when the final piece is played, only one of us can be left standing.

* * * * * * * * * * * * * * *

THE PAWN is a full-length contemporary novel from New York Times bestselling author Skye Warren about revenge and seduction in the game of love. It's the first book in the brand new ENDGAME series.
THE KNIGHT is available for preorder!

Releasing at MIDNIGHT!

Amazon: http://amzn.to/2fTV384

iBooks: http://apple.co/2gPjiJ0

Nook: http://bit.ly/2fTZ4cF

Kobo: http://bit.ly/2gJjqqr

Original post: ishacoleman7.booklikes.com/post/1522533/on-sale-now-the-pawn-endgame-by-skye-warren