See the First Look at the Newest Mia Hopkins Book, COWBOY KARMA
"Who needs luck when you can get Lucky?"

About COWBOY KARMA

When Harmony Santoss boyfriend dumps her on her birthday, she doesnt get mad. She gets luckywith a mysterious cowboy whose bedroom eyes and rough edges bring out her inner bad girl. But when their one-night rodeo turns into more than a rebound, Harmony worries her heart hasnt healed enough to take on someone neweven if that someone is as sweet as he is sexy.
Tie-down roper Lucky Garcia cant believe his good fortune. A shot at national finals and now thishis longtime crush, in his arms at last. The more time he spends with Harmony, the harder he falls for her. But financial demands and family responsibilities take him further and further away from heras does his secret fear she hasnt quite gotten over her dickhead ex.
Behind closed doors, Lucky and Harmony are filthy perfection. But when reality comes knocking, the star-crossed lovers must decide: walk away intact, or risk it all for a chance at happiness.
On Sale in Digital: October 4, 2016
Pre-Order Your Copy Today on Amazon!
Amazon
Add COWBOY KARMA to your TBR pile on Goodreads!

EXCERPT

They drove a short distance to a large, two-story house in an older part of town. Cars were parked up and down the street. The front of the house was lit up with floodlights. Lucky took her hand as they made their way up the concrete walkway.
You look so beautiful tonight, he said as they climbed the steps.
Stop.
No. I wont. Dont you know how beautiful you are, Harmony? Hermosa. Preciosa."
She smiled shyly at him. Youre not so bad yourself, cowboy. A little dimple formed in her left cheek. He wanted to lick it. He wanted to taste her. Nohe needed to taste her.
Wait. Right before she rang the doorbell, he leaned down and kissed those cherry red lips. He whispered, You know, we dont have to go in. We can justget back in your cardrive back to your placeand have our own party. He dropped tiny kisses along her jaw. Desire roared in his chest when her breath hitched in her throat. Her cheeks flushed pink. She paused, staring at him as though she were a heartbeat away from taking his suggestion.
Lucky held her gaze. Ive been thinking about you all week. He brushed his fingertips back and forth across the cool, silken skin of her throat. How about you? Have you been thinking about how good it was? He lowered his lips to her ear. Dont you want to play together again?
Her eyes fluttered closed. Lucky, she murmured.
You do, dont you, belleza? He rested his thumb lightly in the hollow of her throat. Tell me the truth. Youve been thinking about me, havent you?
The pulse in her neck tapped wildly against his fingers. Yes, but
Come on, he whispered. "Lets go.
See what people are saying about the Cowboy Cocktail series:
"Mia Hopkins knows how to put characters on a page." - HEROES AND HEARTBREAKERS
"Mia Hopkins is an imaginative author who doesnt take the easy road to a formulaic book." - USA TODAY
"Sweet and filthy at the same time, just the way I like it. This book made me so happy."
- READ ALL THE ROMANCE "The writing is excellent, the emotions leap off the page, and the sex is downright earthy." - JILL SORENSON, AUTHOR
"Beautifully descriptive...hot, sexy and full of yearning!" - DELILAH DEVLIN, AUTHOR
Off the charts hot. - THE ROMANCE STUDIO
A tantalizing slow seduction of the senses. - STRANGE CANDY REVIEWS
"Hopkins packs a lot of heat and romance on the pages...Caution: hot, sexy times ahead!"
- READER GIRLS BLOG
Filled with sizzling chemistry, hot sex, and just enough sweetness to leave me wanting moreAnd those sex scenesHoly hotness! - CRYSTAL BLOGS BOOKS
Check out the other books in The Cowboy Cocktail series!

Forget chocolate and flowers. This homegrown honey is all the sweetness he craves.
Small-town life is nothing but a waiting room for eighteen-year-old honor student Corazón Gomez. Work and school leave little time for love, but with a full-ride Ivy League scholarship and a one-way ticket out of the boondocks, who needs it?
The answer appears on Valentines Day when her old cowboy crush ambles into the ice cream parlor where she works, inviting her to go on a late-night ride in his truck. For the first time she wavers between staying on the straight and narrow, and going off-road with the handsome heartbreaker.
After four years working on ranches all over the country, Caleb MacKinnon is back on the family farm helping out his mom and brothers while his father fights cancer. The one bright spot: smart, funny, and wickedly sexy Cora.
From the start, they both know this blazing-hot love affair cant last. But when autumn comes and Cora has to leave for the East Coast, Caleb must find a solution to keep himselfand his heartfrom falling apart.
Warning: Contains hard, cherry-poppin sex in a pickup truck and a cowboy charmer who talks dirty in two languages.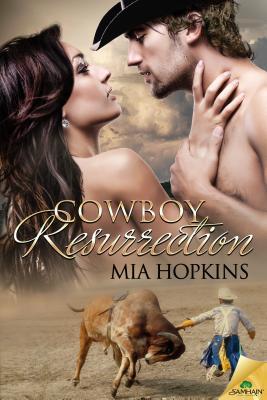 Ball-busting business woman meets no-holds-barred cowboy. Hes gonna need a longer rope

Marketing hotshot Monica Kaur has put her big-city life on hold to help bail out her brothers failing business. Now shes got three months to plan and promote a rodeo, the first her tiny hometown has ever seen.
To ensure the rodeos success, Monica enlists a local hero, a ranchers son whos made a name for himself on the bull-riding circuit. Problem? She cant stop daydreaming about the cocky bastardand all the things she longs to do to him out behind the chutes.
Professional bullfighter Dean MacKinnon is home helping his family while his father fights cancer. Haunted by bad memories, jaded by love, Dean finds escape in a no-strings-attached go-round with brainy, sexy Monica, whose close-knit Sikh-American family would sooner run him out of town than see her with a notorious rodeo Romeo.
In private, Monica and Dean play as hard as they work. But as the rodeo draws near, that clean break they promised each other is getting more and more hung up in the rigging.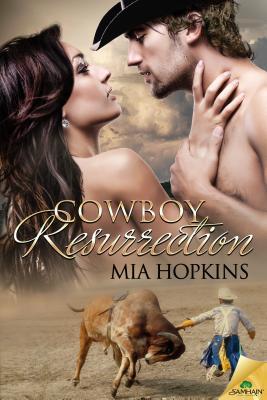 For eight years, Melody Santos played the game of love and lostbig time. Now shes back in her tiny hometown looking after her younger sister, making ends meet with an assortment of odd jobs. When her childhood best friend hires her to help him sell his familys grass-fed beef, the last thing she anticipates is falling in lust with the legendary, brown-eyed player.
To put his familys cattle ranch back in the black, Clark MacKinnon has his sights set on big contracts gourmet chefs and restaurateurs. If that means long hours traveling from farmers market to farmers market, Clark doesnt mind. Particularly since his new assistant is his childhood crush, all grown up and sexy as hell.
One night in bed leaves them breathless and hungry for more. But when his love-em-and-leave-em reputation collides with her trust issues, Clark and Melody must face the truth about what theyve become: not friends, not lovers, but players in a game thats impossible to win.
Warning: Contains filthy banter, raunchy sex, excessive Johnny Cash references, and hundreds of pounds of raw beef.

Author Bio

Mia Hopkins writes lush romances starring fun, sexy characters who love to get down and dirty. She's a sucker for working class heroes, brainy heroines and wisecracking best friends.
When she's not lost in a story, Mia spends her time cooking, gardening, traveling, volunteering and looking for her keys. In a past life, she was a classroom teacher and still has a pretty good "teacher voice" and "teacher stare."
She lives in the heart of Los Angeles with her roguish husband and two waggish dogs.
You can also visit her online at the following places: