Briana
by Carmen Rosales
Publication Date: June 14, 2022
Genres: Adult, Contemporary, Romance
Purchase: Amazon | Barnes & Noble
All she wanted was his love.
All he gave her was his pain.
His soul was dark. Her's was darker.
He was her everything and then he wasn't.
She thought he wanted her. Cared about her. She was wrong.
She tried to fix his broken soul but all she did was get cut in the process.
He didn't break her heart. He obliterated what was left. Now the pieces are lost and no one can find them.
Jaden (The Destroyer) Cyprus Pro MMA fighter is living his dream undefeated. One night he sees Briana in the last place he ever thought she would end up. He thinks she is the same girl he first met. But he's wrong ....
About the Author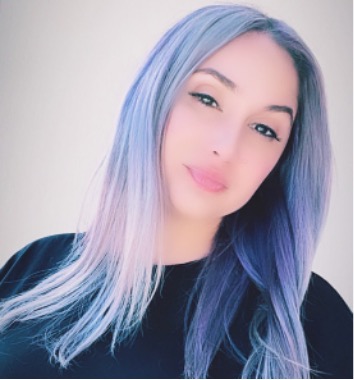 Carmen Rosales is an author of short story romance books.
She writes for fun and loves spending time with her family. When she is not writing, she is reading. She loves romance and has a passion for this genre. She is an Army veteran and is currently completing her doctorate degree in business and has the love and support of her husband and five children.
Website | Instagram | TikTok | Amazon | Goodreads | Newsletter | Bookbub | Facebook | Amazon | Twitter | Linktree