Emily Saturn's world is spinning out of control. When she isn't working on an impossible lawsuit, she's trying to avoid her soon-to-be ex-husband, Bobby March. But Bobby is determined to prove to Emily that he can be the man she deserves and has a very creative plan to win her back. Fans of Christina Lauren and Sally Thorne will love Escape Girl, a spicy second chance romance.
"The love story itself is stirring and emotional, and Emily and Bobby's second chance feels well-earned."---Publishers Weekly review for Escape Girl
"The complexities of the heart bring a whirlwind of emotions. From suspenseful to compelling, Dayton turns romance into a captivating surprise." - Isha C., Blogger, Reader, Reviewer - Hopeless Romantic)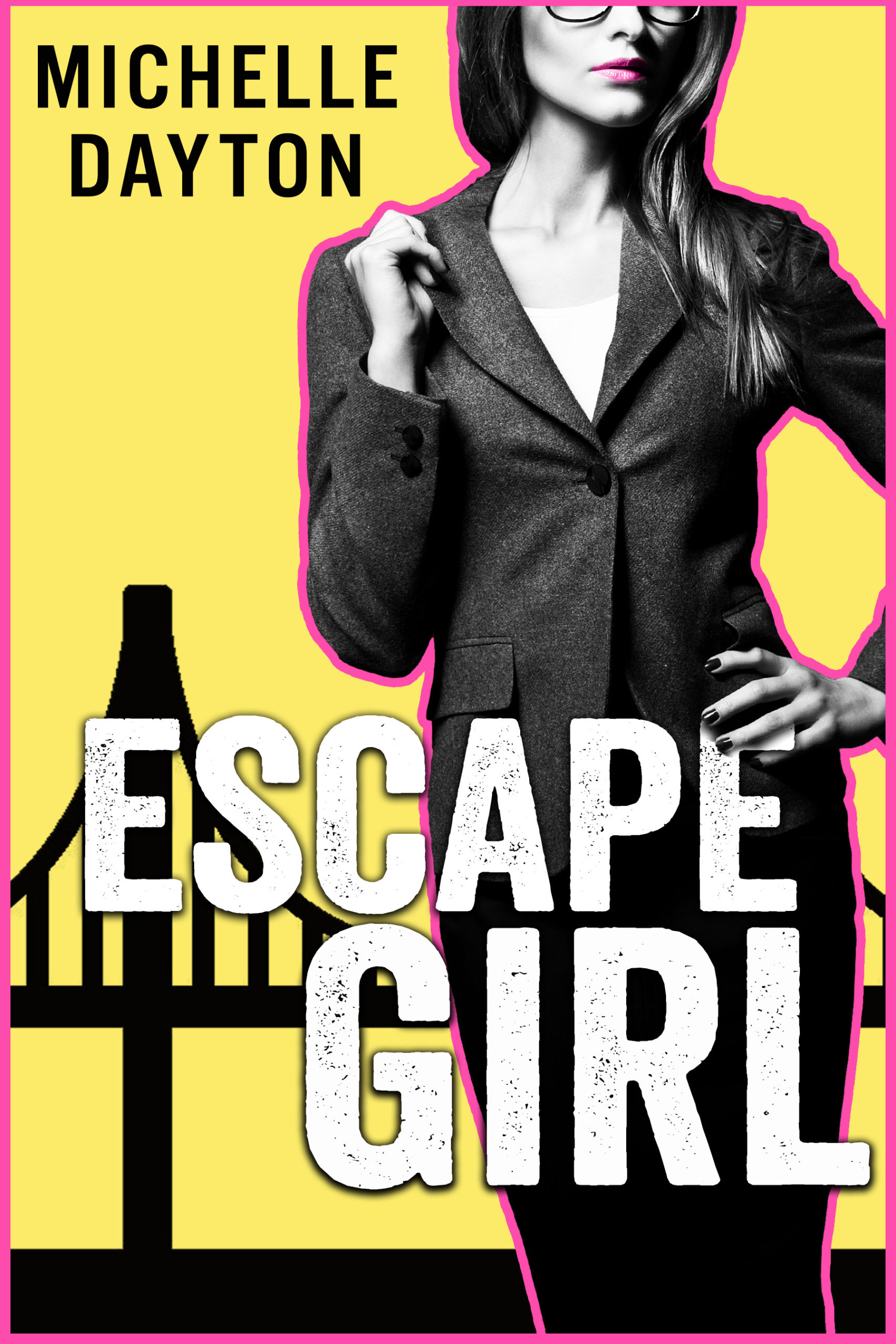 Blurb
Emily Saturn's world is spinning out of control. An intellectual property lawyer, she's gone rogue from her firm, dealing with a major lawsuit against a predatory software company's CEO pro bono. When she isn't looking for elusive evidence she can use—legally, of course—she's trying to avoid her soon-to-be ex-husband, Bobby March.
After their whirlwind courtship and wedding, Bobby can't pinpoint what went wrong between them. He's been working for months on his new career and personal growth, determined to be the man his wife deserves. Desperate to get her attention, Bobby invites Emily to a series of individually designed virtual escape rooms, each one a moment from their love story. Hopefully, the sexy, romantic trip down memory lane will rekindle their intense connection—and clue him in on how to fix this.
Emily has never been able to resist a puzzle. Or, frankly, Bobby. The more she interacts with her husband online, the more she wants to see him again in person. Which is beyond stupid because Emily knows he's wrong for her. Right?
Buy Now On Your Favorite Retailers!
REVIEW: ESCAPE GIRL (TECH-NICALLY LOVE) BY MICHELLE DAYTON
Escape Girl by Michelle Dayton

My rating: 5 of 5 stars


The complexities of the heart bring a whirlwind of emotions. Bobby and Emily turn heartache into an intriguing second chance journey. From suspenseful to compelling, Dayton turns romance into a captivating surprise.



View all my reviews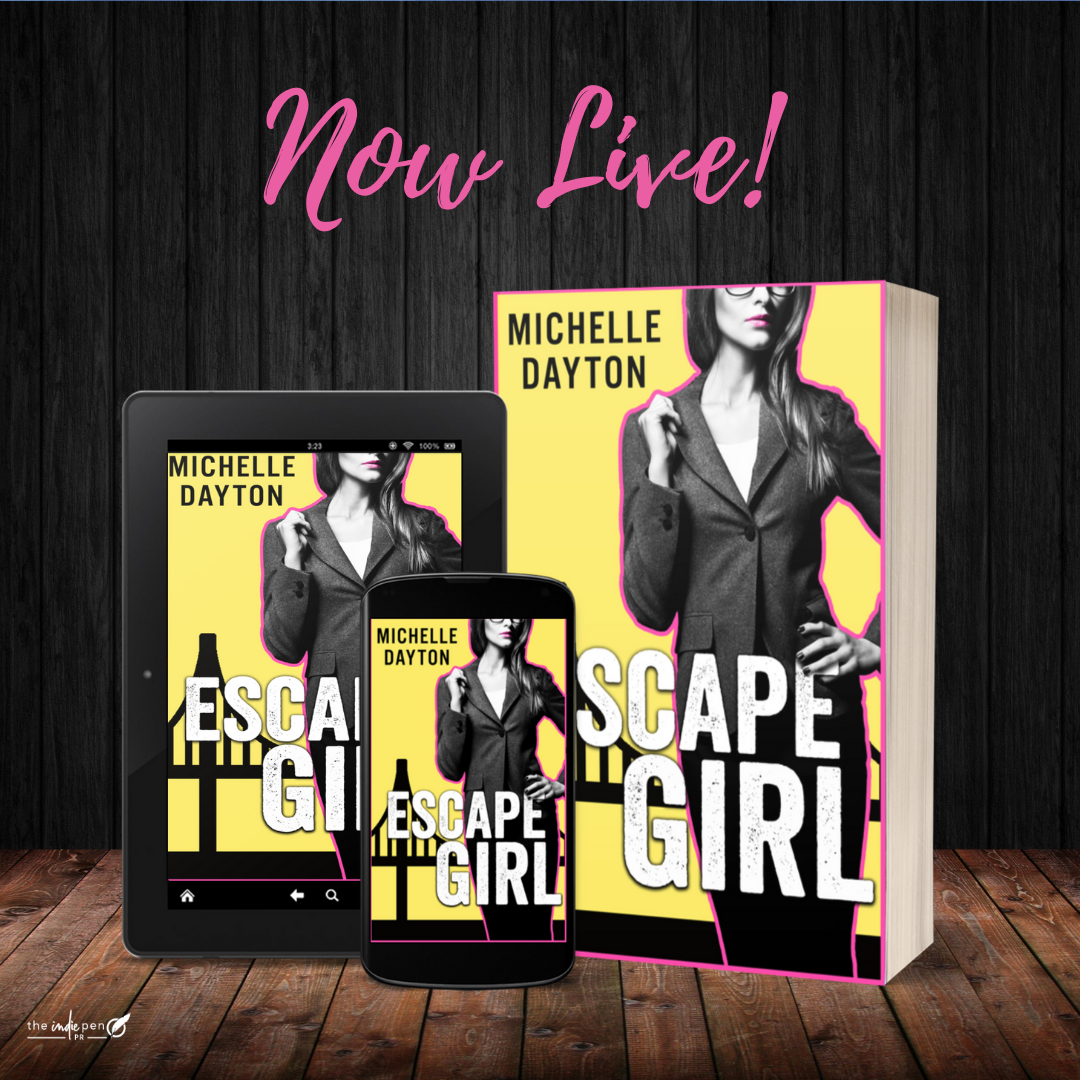 Excerpt
Copyright 2022 Michelle Dayton
One Year Ago
The painting was so ludicrous that I chewed the inside of my top lip—hard enough that the next sip of gin was going to sting. But if I didn't control my mouth, it was going to shape itself into a judgy, bitchy smirk at our poor hostess's expense.
The painting was of a woman's back, butt, and legs as she lounged on a blue velvet settee. It didn't reveal any part of the subject's face. But it was clearly supposed to be Selma. Selma was a big fan of strapless gowns and asymmetrical shirts. The triangle of small moles on her left shoulder blade was as familiar to me as the shade of dark pink lipstick always highlighting her formidable lips. The woman in the painting sported an identical isosceles mole triangle, as well as a spill of hair in a variety of blonde shades ranging from honey to platinum. I'd once heard Selma boast that it took three colorists four hours every six weeks to keep her signature blend of hair colors perfect.
I cocked my head as my eyes traveled to the problematic part of the woman in the painting. She may have had Selma's geometric moles and she may have had Selma's intricate hair. The ass, however…
"Do you think this painting is a prophecy?" A question spoken so low that only I could hear.
I snapped my gaze away from the painting's exquisite ass and looked up in surprise at the man suddenly next to me. "Huh?" I didn't recognize him, but that wasn't surprising as I'd only been back in the Bay Area for a couple of weeks.
I would have remembered him if I'd seen him before. He was one of those unmistakable people. (Us generic-looking people often resent his kind.) He was probably mid-thirties, over six feet tall with thick, golden hair, grown at a shaggy length that would look stupid on most men, but it decidedly did not look stupid on him. He was tan like he'd just come back from a beach vacation, and he had deep smile lines around his eyes and mouth. They were crinkled now around his bright blue eyes.
My own were crinkled too, not with mirth but with confusion. "A prophecy?"
"A prophecy is a prediction, a forecast," he began, eyes twinkling. Was he teasing or mansplaining?
"Yes, I know what a prophecy is," I said. Snapped, really. I'd been around at enough of these nights to be familiar with the typical male attendees. The men near my age usually fell into particular categories: boastful start-up tech founders, schmoozy sales and marketing execs, and lots of "I know everything" lawyers. Most of them treated these nights like networking events or auditions for a TED Talk instead of parties.
I'd been so dreading my possible seating partners for dinner that I'd snuck into the dining room to see the place cards when we first arrived. Thank God I was seated next to my father.
"Excellent." He waved his negroni toward the painted naked lady. "So I was just wondering if this painting is a heads-up from our hostess about certain impending changes."
Oh. The mischief in his voice made my lips twitch. He'd been teasing, then. This wasn't some stuffy ibanker or insufferable crypto bro. Inexplicably, this was someone fun.
I raised an eyebrow at him and spoke softly. "Meaning, Selma wants everyone to know that she'll soon be getting butt implants?"
He grinned down at me, almost with relief, as though he'd been hoping to find someone snarky. "Perhaps the buttock augmentation is already complete." He pointed directly below the painting. I hadn't noticed the blue velvet settee against the wall, an identical twin to the one in the portrait. "Perhaps she'll settle herself right there later and let us compare art to reality."
It was just too perfect of an image: ludicrous, of course, but if Selma had one too many negronis, you could almost see it happening. Oh God, please let that happen. I'd suffer through twelve boring dinner parties if Selma would cross that bizarre, hilarious line.
A significant snort-laugh erupted from my nose before I could stop it. "Sorry," I gasped.
His answering laugh was deep and delighted. "Don't be. I love it when people snort when they laugh. It's literally one of my favorite things in life." Well, I loved when people got tears in their eyes at the smallest of chuckles, and right now, there was a sheen of moisture covering his.
"I don't know you, and I usually know everyone at these things," he said, like an invitation.
Sigh. Now I would introduce myself, and he would get that look in his eye when he realized who my father was.
I opened my mouth, but to my surprise, he cut me off. "So I asked four different people here who you were and what you're like."
My mouth closed abruptly. Why would he do that? Also, I could guess what the four people had said, and they were all sure to be wrong. I swallowed a sigh. "Oh?" This encounter had started so fun. Now I wondered how soon I could excuse myself.
He took a slow sip. "You're Sven Saturn's daughter." Yep. For the entirety of my life, that would be the first—and sometimes the only—thing most people cared about. "You're intensely smart and have some sort of big, important job." OK, he totally embellished that point. I'm sure whoever he talked to actually just used the word workaholic. To be fair, that was also correct. Work was my place, my cathedral, my sports arena. Work was home.
He cocked his head. "And you're very quiet and sweet."
Of course that's what they said. Quiet was correct; sweet was not. But when you're a little shy with a heart-shaped face and round eyes, people always make the leap to sweet. In actuality, Resting Bitch Face would have suited my internal personality much better. I'm sure people were trying to be kind, but why is sweet a good thing to call someone? In our hyperaggressive, competitive world, who the hell wanted to be sweet?
To the man beside me, I ducked my chin. "Well, that was nice of them." Where was the tray of negronis? Maybe I'd survive this night with a nice little buzz. Or maybe I could put on headphones and go into another room on the pretense of taking a call. I had Netflix on my phone.
His blue eyes were so bright. "It's bullshit though, right?"
His gaze and forthright tone gave me a buzz that had nothing to do with gin. He tapped his temple. "There's a lot going on in there, but I'm guessing that very little of it is sweet."
Correct. Either he was extremely astute or… "Is this your schtick?" I retorted. "Find the quiet girl in the room and make her feel like she's some sort of secret badass that only you can see?"
He laughed. Hard. A surprised, loud, genuinely elated laugh. I did that, I thought proudly.
"Who are you?" he asked, and suddenly his blue eyes were…intense.
The direct stare right at me, the timbre of his voice, the way he drew a microinch closer. My skin went warm from head to toe and my pulse went thud, Thud, THUD.
I swallowed, and his gaze went to my throat and back to my eyes. He leaned even closer, then apparently realized that was not dinner-party-appropriate, so he backed up so quickly he banged into someone behind him. A slight flush crawled up his jaw as he recovered, but his embarrassment didn't make him look away or change the intensity of his expression.
Did I do that to him? I wasn't the kind of woman that made men clumsy, but I could sense it. He felt the thud, Thud, THUDDING too.
"I'm Emily," I managed, remembering to offer a hand.
His warm hand took hold of mine, not like a greeting shake, but as if he intended to keep it.
Buy Now!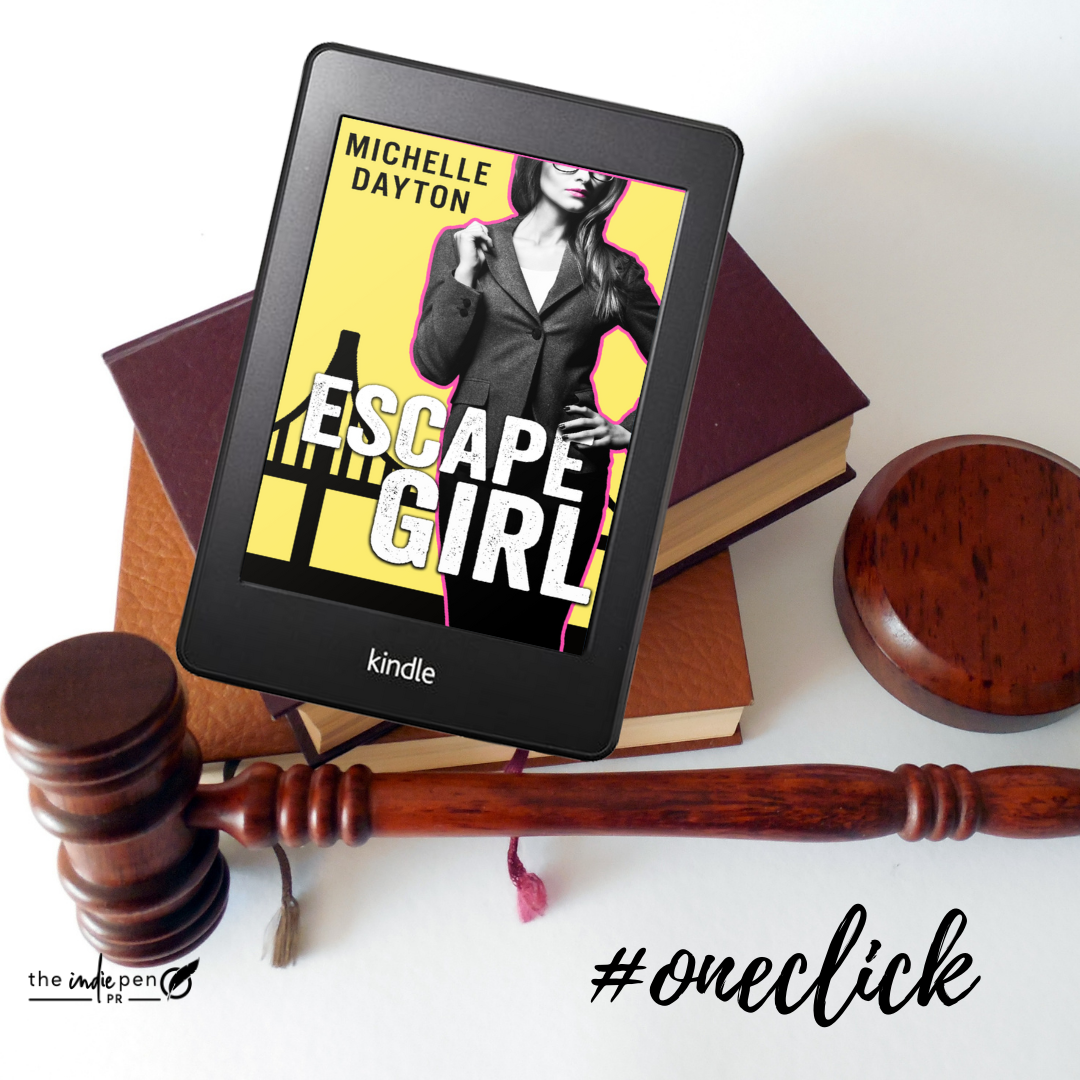 About Michelle Dayton
There are only three things Michelle Dayton loves more than sexy and suspenseful novels: her family, the city of Chicago, and Mr. Darcy. Michelle dreams of a year of world travel – as long as the trip would include weeks and weeks of beach time. As a bourbon lover and unabashed wine snob, Michelle thinks heaven is discussing a good book over an adult beverage.
Follow: Facebook | Twitter | Website | Goodreads | BookBub | Amazon