READ AND REVIEW
HER WICKED PROPOSAL (THE LEAGUE OF ROGUES) BY LAUREN SMITH
SYNOPSIS
He doesn't need his eyes to uncover her true beauty.
The League of Rogues, Book 3

Cedric, Viscount Sheridan, is cursed. Once the ton's golden boy, the loss of his sight has left him a reclusive shell of man. His days of womanizing, horse racing and pistol shooting lost forever.

Offered the chance to recapture a small part of his old life, he can't refuse—even if it means accepting the shocking proposal of the infamous ice maiden, Anne Chessley.

Still reeling from her father's death, Anne's deepest wish is to avoid the hordes of fortune hunters who will soon be beating down her door. Proposing marriage to Cedric is an act of desperation, his unexpected acceptance a strange and wonderful dream.

His only stipulation: she must respond passionately and wantonly in his bed. Her agreement barely crosses her lips before he begins a sensual assault on the icy walls bitter secrets have built around her heart.

Yet even as they catch a glimpse of true happiness, betrayal is poised to sweep them away on opposing tides of danger.

Warning: Contains an outwardly aloof heroine with a secretly tender heart, a once-notorious rake who isn't quite as rusty at seduction as he feared, and a band of rogues who join together to make sure happily-ever-afters do come true.
BUY LINKS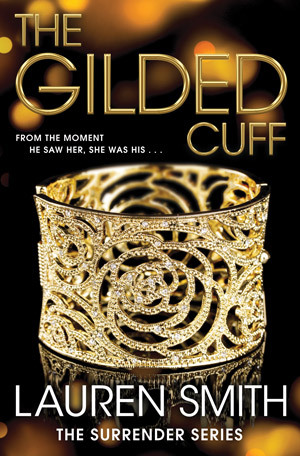 THE GILDED CUFF (SURRENDER) BY LAUREN SMITH
SYNOPSIS
Every passion has its price . . .

Journalist Sophie Ryder has been following Emery Lockwood's story since she was a little girl. There has always been something in his haunted eyes that she couldn't resist and now, when she's certain he holds the key to solving a string of kidnappings, she'll do anything to speak to him. Even if it means venturing deep into the seductive world of the Gilded Cuff, a luxurious BDSM club on Long Island's Gold Coast and Emery's personal playground.

From the moment Sophie enters his shadowy, sensual domain, Emery Lockwood knows this tantalizing new little sub was meant to belong to him. However, Sophie wants more from Emery than just pleasure . . . she wants his past. And that is something he isn't willing to give-no matter who is asking. But every moment he spends with Sophie, Emery feels his control slipping and he knows it's only a matter of time before he surrenders to her heart, body, and soul
BUY LINKS